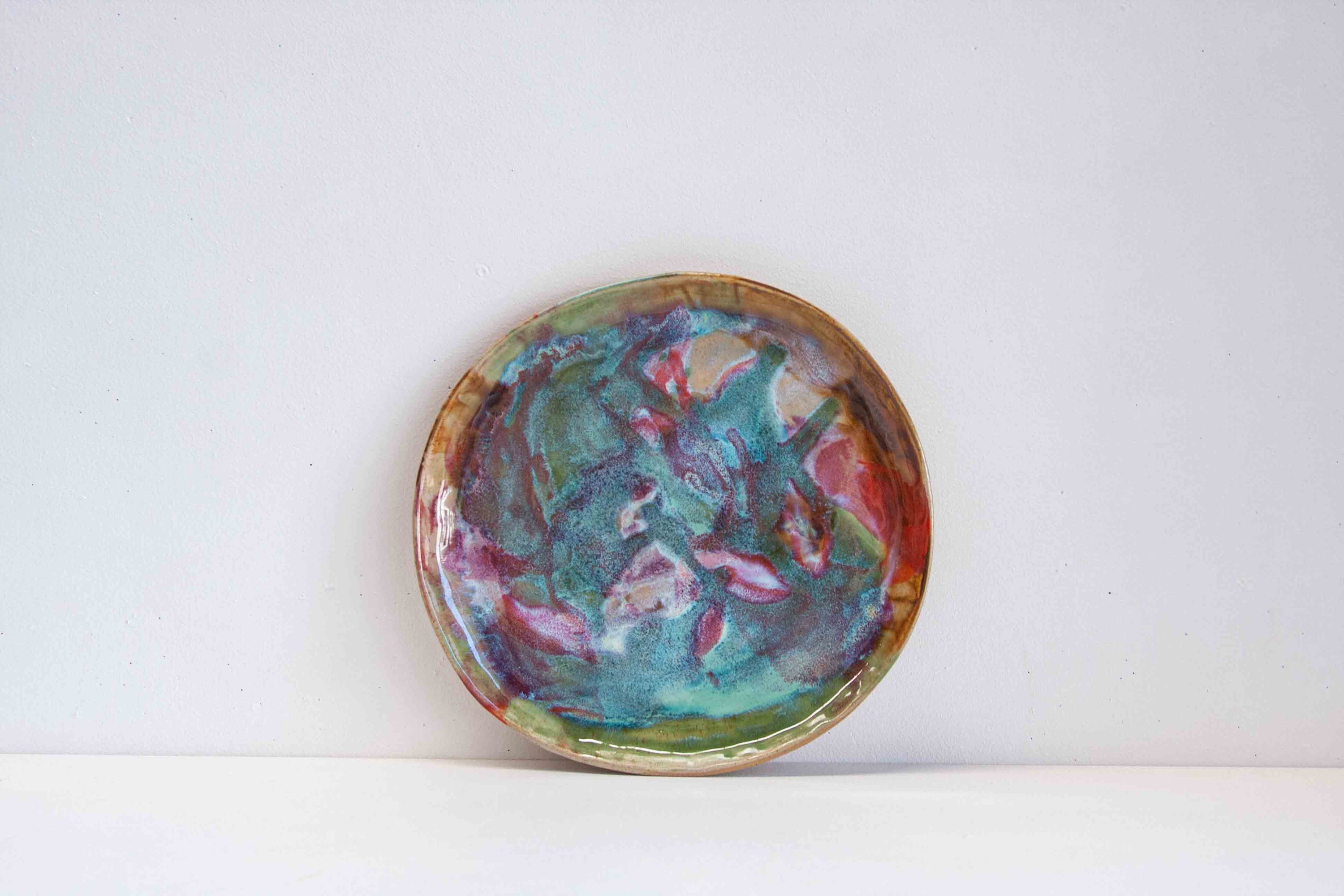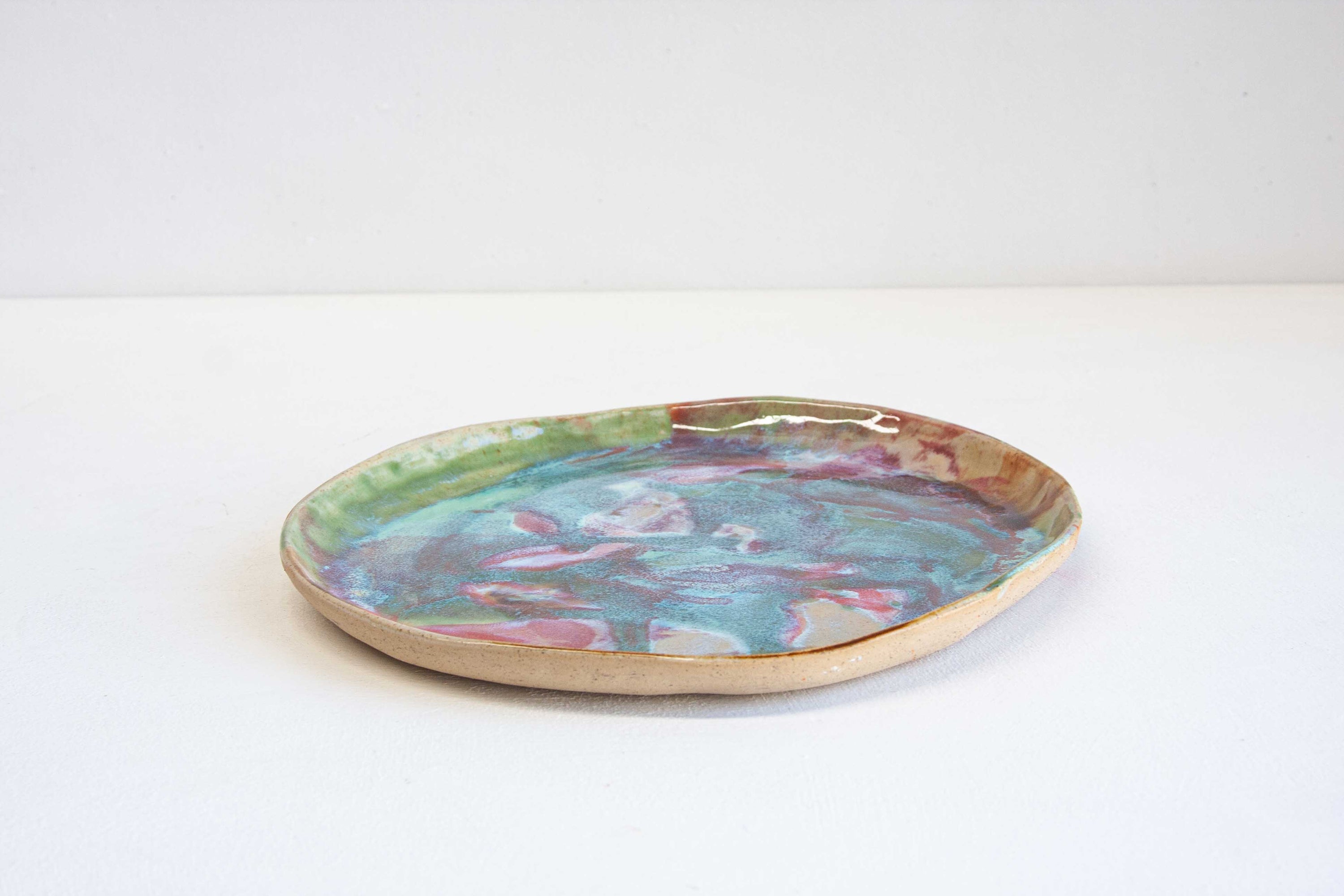 Handmade Ceramic Platter - Rose Pistachio
Description
These platters have been hand formed using a speckled white clay.
Glazed in multiple colours such as deep pink, green, orange, brown, red and white.
Approximately 28-29 cm wide.
Due to the nature of hand made ceramics, variations of glaze pattern and colour as well as, fluctuations of clay colour, shape and size. This makes your piece truly one of a kind. 
Shipping Information
Shipping within Australia is flat rate $15 or FREE for total purchases above $190.
Please refer to the shipping page for more information.
Handmade Ceramic Platter - Rose Pistachio